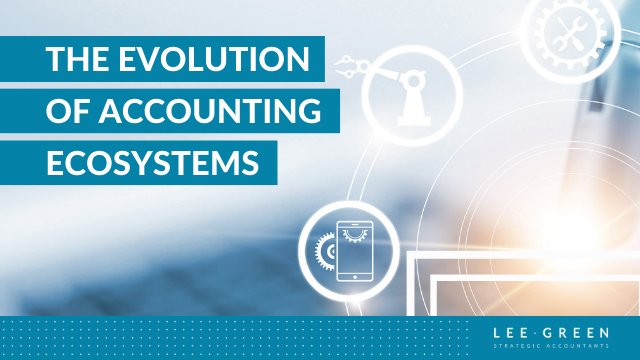 By Melissa Probert, Associate Director.
Many years ago, accounting software and solutions were often an off the shelf product that operated as a stand-alone system or possibly with a point of sale system. Today the rise of cloud-based solutions with a built in API (Application Programming Interface) has enormously expanded the range of options and advantages that these systems can offer and the time and efficiency savings that can be achieved with a well-planned app stack.
Accounting systems now provide a basic level of functionality to cover all the essential operations (payroll, inventory, purchase orders, accounts payable and receivable, reporting just to name a few) with the option to add one or more apps that can transfer data to the core accounting system through smart integrations. This reduces the cost of a system to business by providing base level features with the option to add tailored functionality to meet the individual needs of each specific business.
The API means that any developer can build a system with the ability to integrate to accounting software. This open market place means apps are being developed every day to meet the needs of modern business but also that the app eco system may provide many options that could fit a business' individual requirements. Evaluation of the choices available can be a daunting task, however the 5 key questions to consider are:
Is the setup process self-guided or is there app partner involvement and support?
Is the integration (data flow) two-way or one-way?
What training resources (online videos or other) are available?
Is support available locally or in the same time zone?
How much does it cost?
Even considering these factors, it's important to remember that an app solution for one business may not necessarily be the best fit for another, simply because each business has different needs. At Lee Green we have a strong focus on KPI and management reporting and some of the apps we use to enhance this for our clients include Syft, Futurli and Fathom. While these apps have the same purpose and similar functions, we have found that each has their own unique features that can produce the best outcome depending on the specific accounting setup for different clients.
No matter the pain point that any business faces, it is likely there is an app solution that can save valuable time and create efficiencies in the accounting ecosystem. We have implemented systems for clients that have solved issues with payroll, timesheets, inventory, accounts payable scanning, sales systems, inventory, purchase orders and many more.
If we can assist you in developing the perfect app stack tailored for your business, please contact us.